Speakers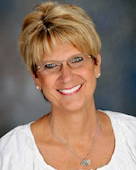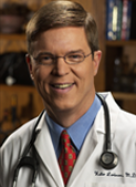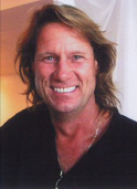 In October, My Homeschool Connection will be featuring three presenters who are will inspire, educate, and encourage you on your homeschool journey. We encourage you to check back regularly to see out latest speaker lineup.
Dr. Walt: Producing Healthy Families in a Toxic Culture
Dr. Walt Larimore is one of America's best-known family physicians and is listed in the Best Doctors in America, Who's Who in Medicine and Healthcare, and the International Health Professionals of the Year. He obtained his MD from Louisiana State University, with AOA Honors, while his family medicine residency, with an emphasis in sports medicine, was at the Duke University Medical Center, where he was named one of the top 12 family medicine residents in the nation. He also completed a Queen's Teaching Fellowship in Nottingham, England. Click
here
for more on Dr. Walt.
Coach Rick: "A Time of Encouragement" Ministering to the Heart of a Parent
Coach Rick Andreassen has more than 26 years' experience as a teacher, coach, lecturer, and as a children's minister. In 1997 Rick founded the Christian Homeschool Athletic Association of Florida, which currently reaches more than 5,000 homeschool students per week throughout Florida, Texas, and Las Vegas, Nevada and has just launched its first out-of-the country program in Guatemala and Africa. Click
here
for more on Coach Rick.
Linda Werner: Time Management - How Do I Get It All Done?
Linda Werner has a passion for family. For nearly 30 years Linda has openly shared her homeschooling joys and challenges with many audiences. Her message is powerful and filled with hope. Linda speaks with enthusiasm, passion, and truth. If there is one thing she will share with every mom and dad it is this, "If God has called you, He will be faithful and help you do this great task! Take one year at a time and fully engage and you will love what you will learn!" Click
here
for more on Linda.
We'd love to hear your ideas or suggestions
for future speakers or topics.
Send us your thoughts by emailing us at